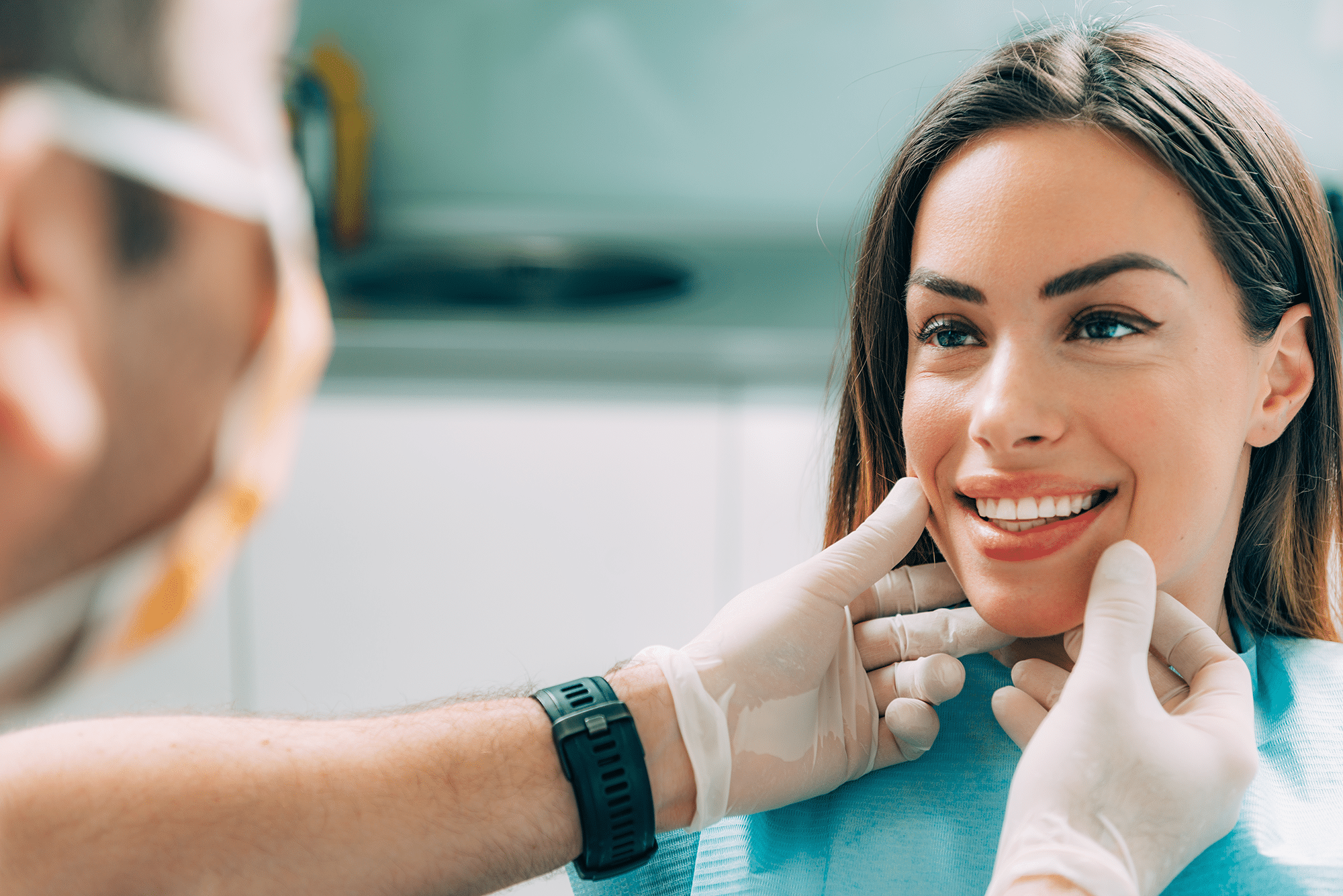 Looking for a Cosmetic Dentist in Aurora CO? Smiles matter. Probably more than we realize. Volumes of research confirm the influence of smiles on our relationships and self-esteem. If you're confident, you smile more. If you smile more, you feel more confident. But what if you don't want to flash your smile because you're embarrassed by bad teeth? It becomes a psychological short-circuit, with effects that may ripple through your life. Fortunately, a growing range of options allows anyone to enjoy a stunning new smile. Dr. Rankin and Dr. Mingle are cosmetic dentists in Aurora CO, passionate about enhancing smiles. Rankin & Mingle Dentistry brings you the best in modern dentistry.
The Benefits of Cosmetic Dentistry
A healthy smile is often seen as a sign of beauty, vitality, and good hygiene. However, not everyone is blessed with perfect teeth. Over time, teeth can become stained, chipped, or misaligned. And while regular brushing and flossing can help to keep them healthy, it may not be enough to restore them to their original condition. That's where cosmetic dentistry comes in.
Cosmetic dentistry is a branch of dentistry that focuses on the aesthetic appeal of teeth. Dr. Rankin and Dr. Mingle can use next-gen, advanced techniques and technologies to help patients achieve the smile of their dreams. Cosmetic dentistry can also positively impact a person's career and social life. If you're unhappy with how your teeth look, consider making an appointment with us today.
Our Aurora cosmetic dental treatments can:
Brighten stained or discolored teeth

Repair cracks or fractures

Fill gaps between teeth

Correct overcrowding

Reshape teeth

Replace missing teeth

Replace old metallic restorations, such as fillings and crowns
Cosmetic Dentistry Can Correct Dental Problems
For many people, cosmetic dentistry is about getting whiter teeth and improving their smiles. However, many people don't realize that we can use cosmetic dentistry to correct a wide variety of dental problems and improve dental hygiene.
For example, teeth that are chipped or cracked can be more prone to developing cavities or infections. We can repair chips and cracks with bonding or veneers, both popular cosmetic dental solutions. Gaps between teeth might also leave spaces where food and bacteria can become trapped, leading to gum disease. These gaps can be closed with bonding, veneers, or dental implants.
In other words, cosmetic dentistry is not just about making your teeth look good – it's also about improving your oral health. So if you're unhappy with your smile, don't hesitate to talk to us about the many ways cosmetic dentistry can help.
Who is a Candidate for Cosmetic Dentistry?
Anyone unhappy with their teeth' appearance may be a candidate for cosmetic dentistry. Cosmetic dentistry is not just for movie stars and models – it's for regular people who want to improve their smiles.
The best way to determine which cosmetic dental procedures might be right for you is to schedule a consultation at our Aurora office. During your consultation, we will take a close look at your teeth and talk to you about your goals for your smile. We will then develop a customized treatment plan tailored to your unique needs.
A Safe and Affordable Way to Improve Your Smile
When it comes to your teeth, you should never have to compromise on quality or safety. Fortunately, with advances in dental technology, cosmetic dentistry is now more affordable and accessible than ever before. At Rankin & Mingle Dentistry, we only use the latest, most advanced techniques and technologies to ensure the safety and quality of our treatments.
We offer various payment options to help you manage dental costs and work with most insurance providers. We also partner with CareCredit to ensure that cost is never a barrier to getting the smile you deserve. And ask us about our in-house dental savings plan!
High-Quality Cosmetic Dental Care in Aurora, Colorado
At Rankin & Mingle Dentistry, we want our patients to feel good about their smiles – and themselves! You don't have to be self-conscious about your smile any longer. With our help, we can give you the confidence boost you need to show off your pearly whites with pride. 
Schedule an appointment today, and let us help you achieve the perfect smile.